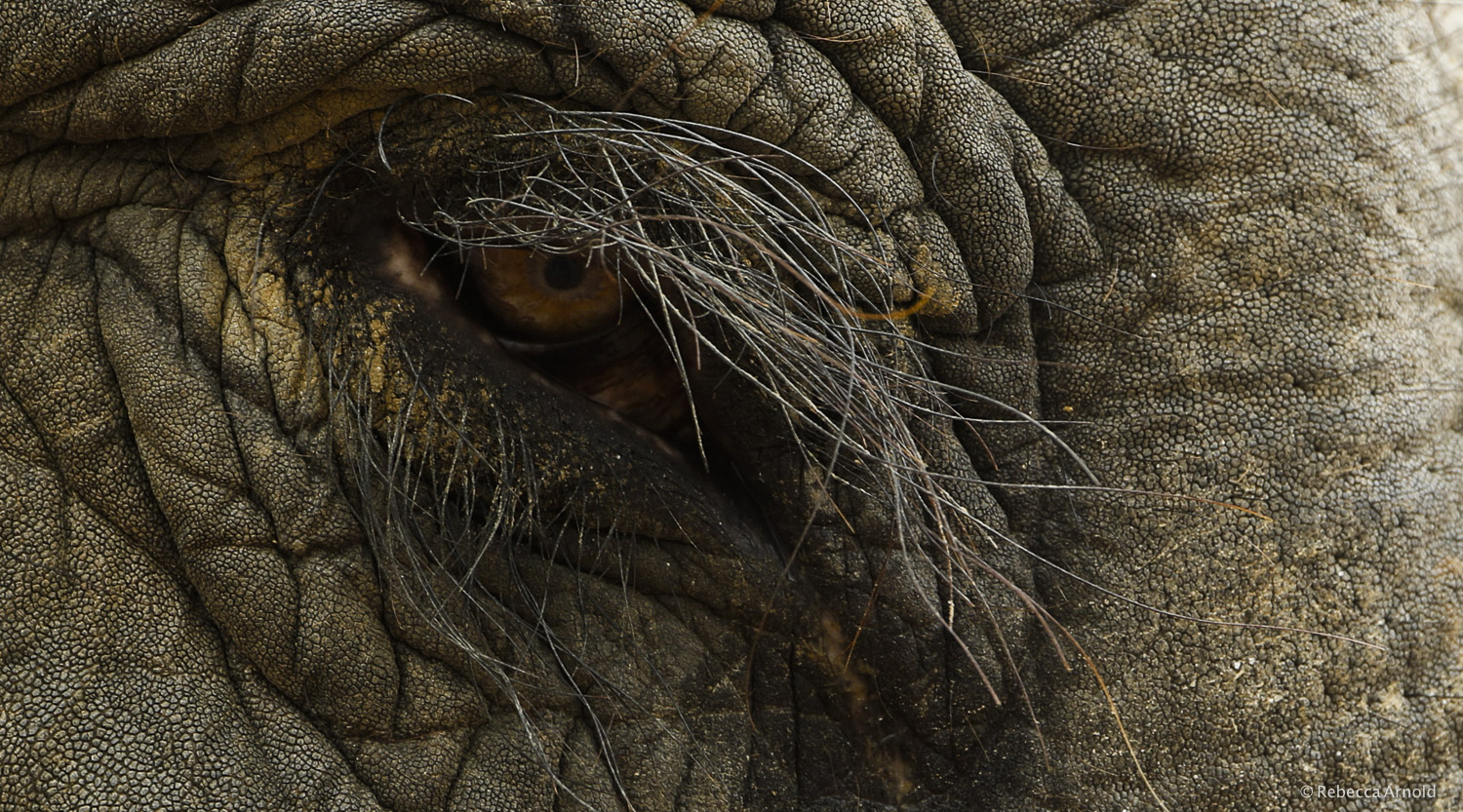 A healing wound under the care of WSOS veterinarians.
The black hairs from elephant tails are pulled out and sold on the street for good luck. After years of this, the hair stops growing back.
Foot and nail problems are common with elephants who aren't taken well care of. Here she is soaking her feet to help.
WildlifeSOS has the only elephant ambulances in India.